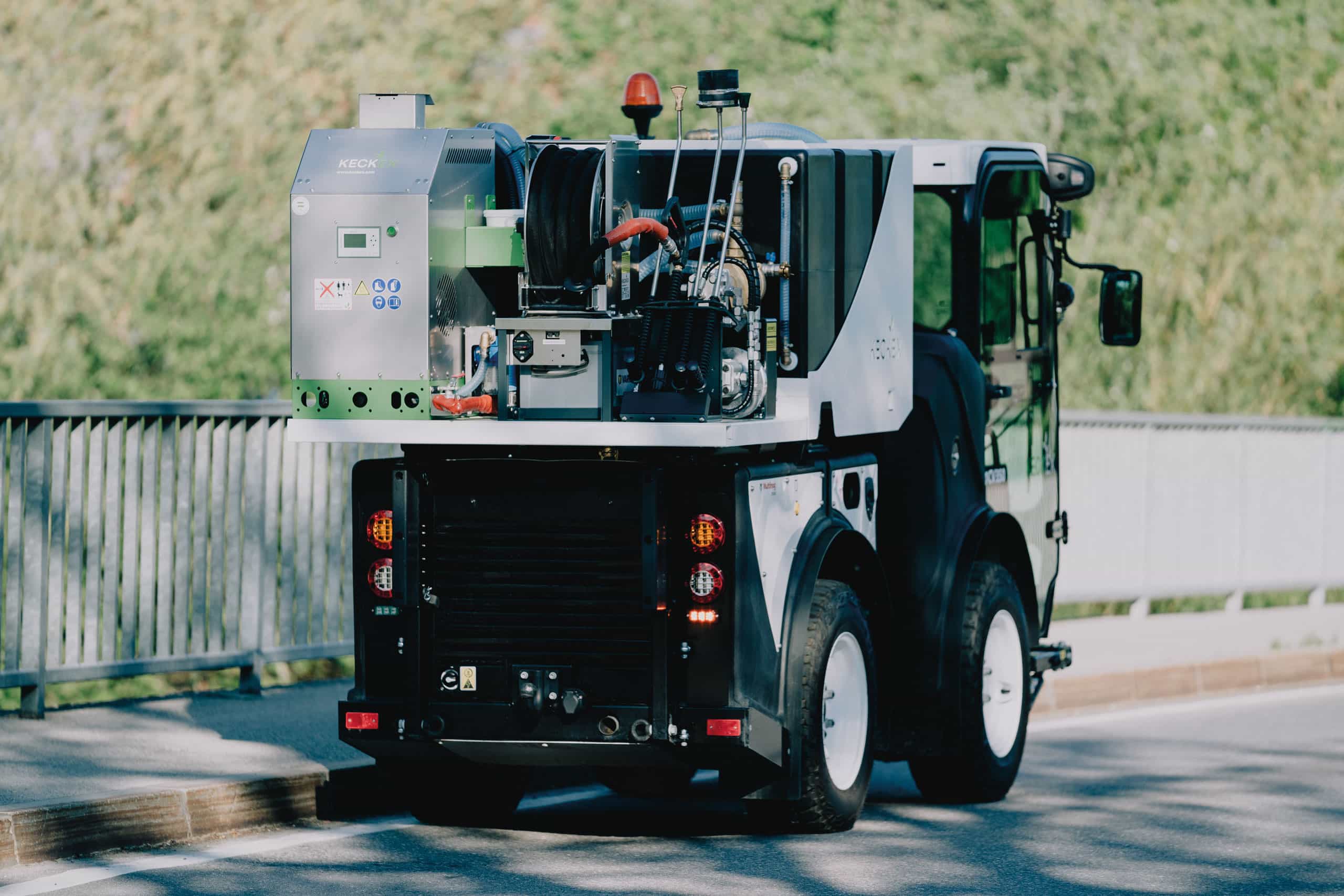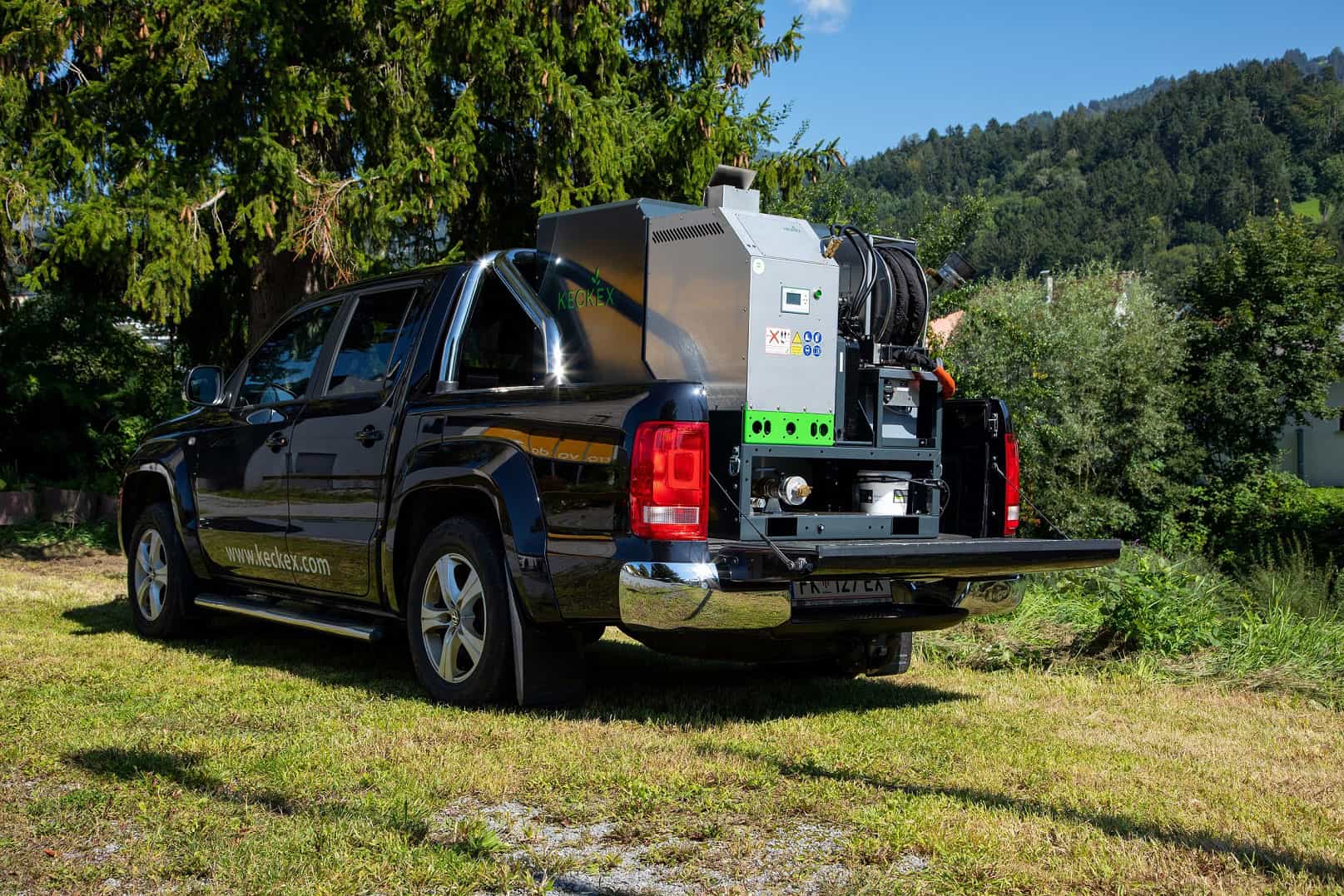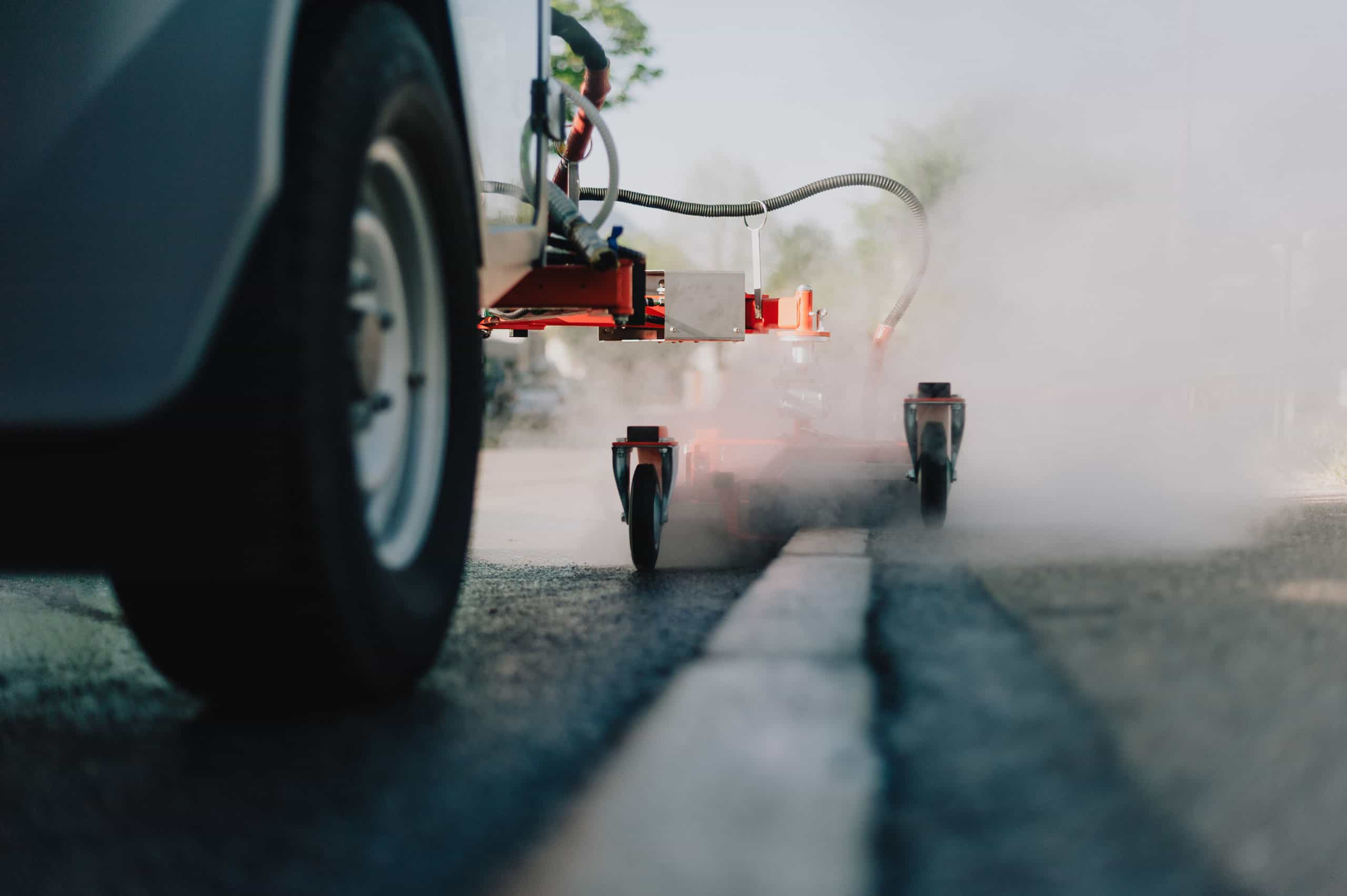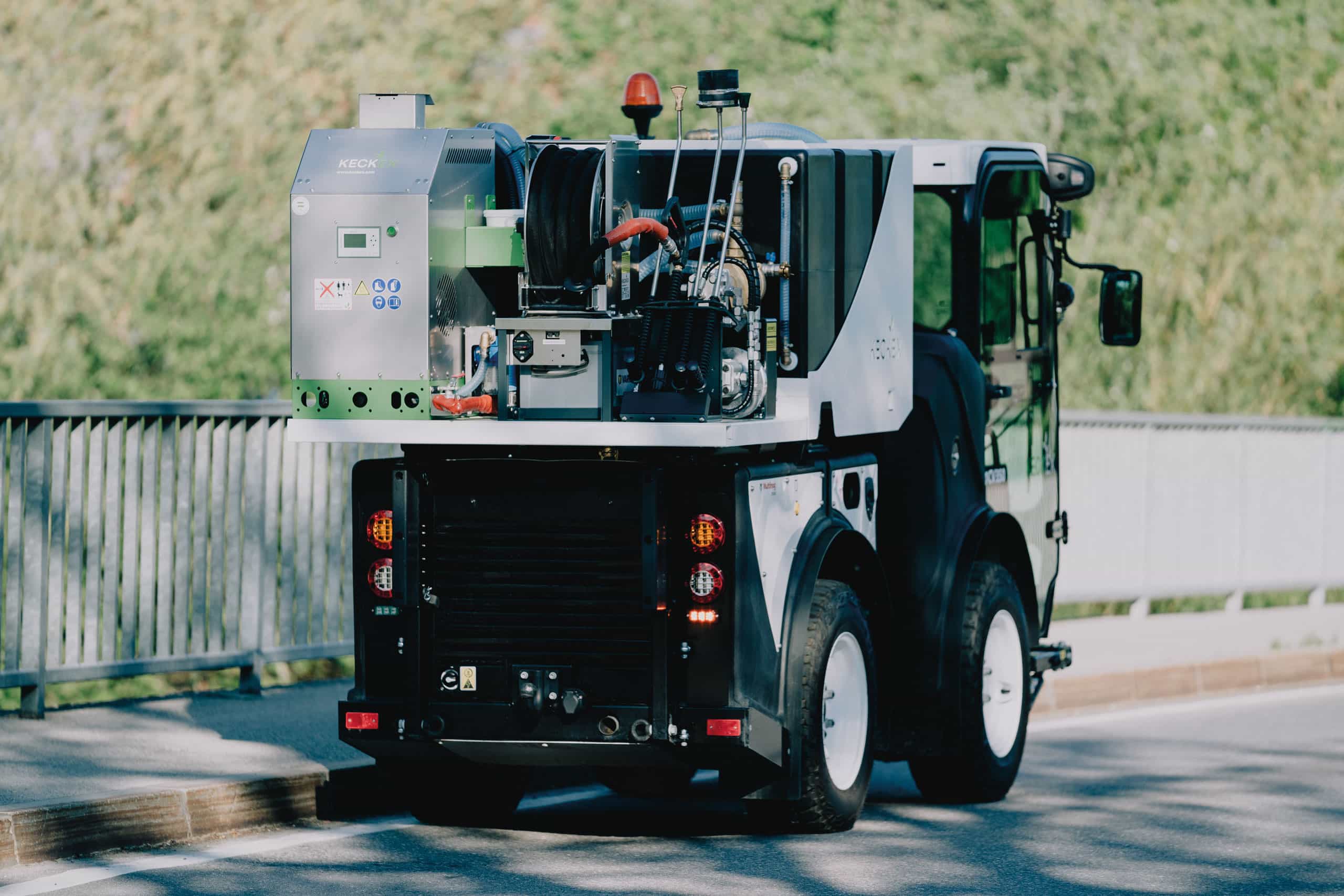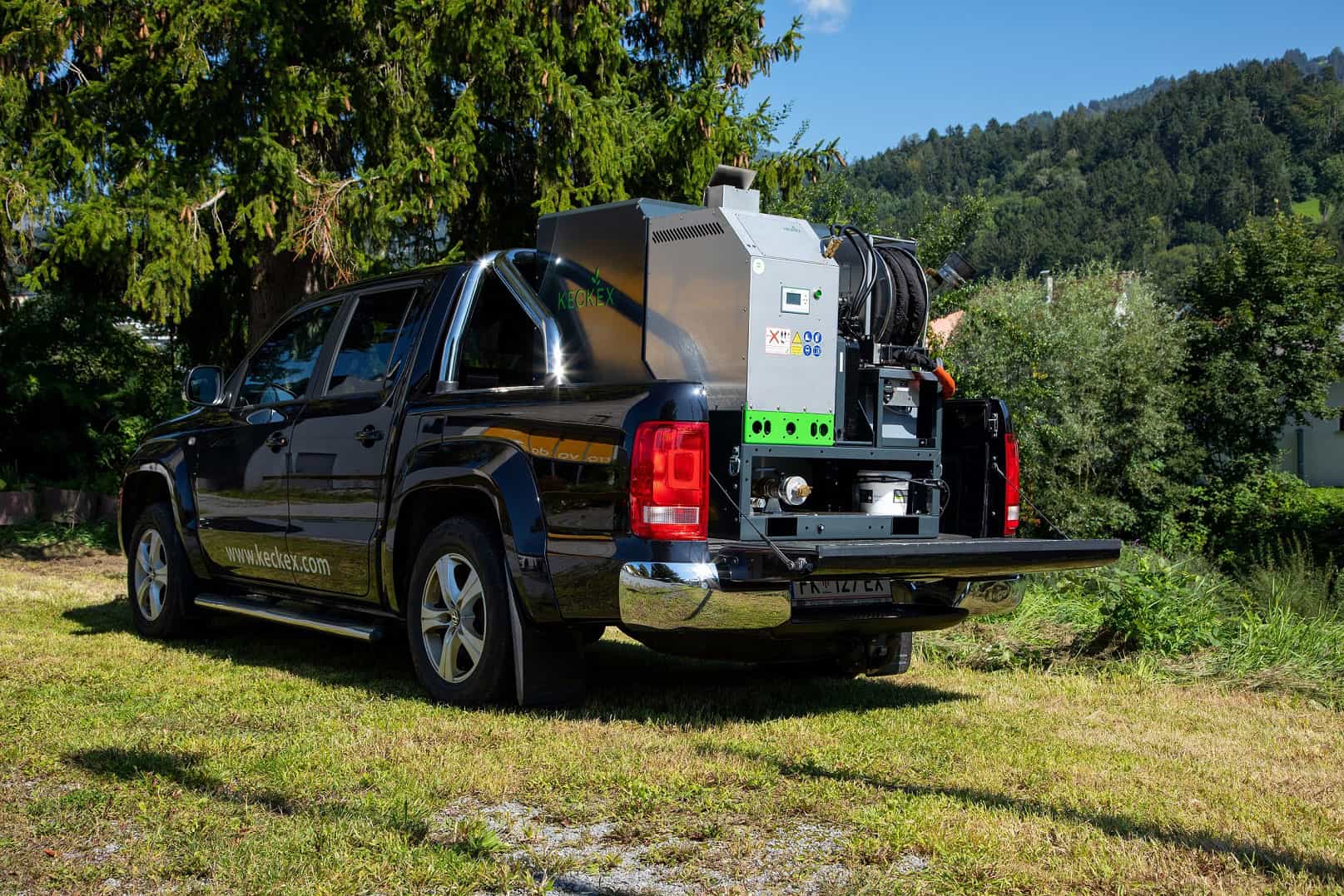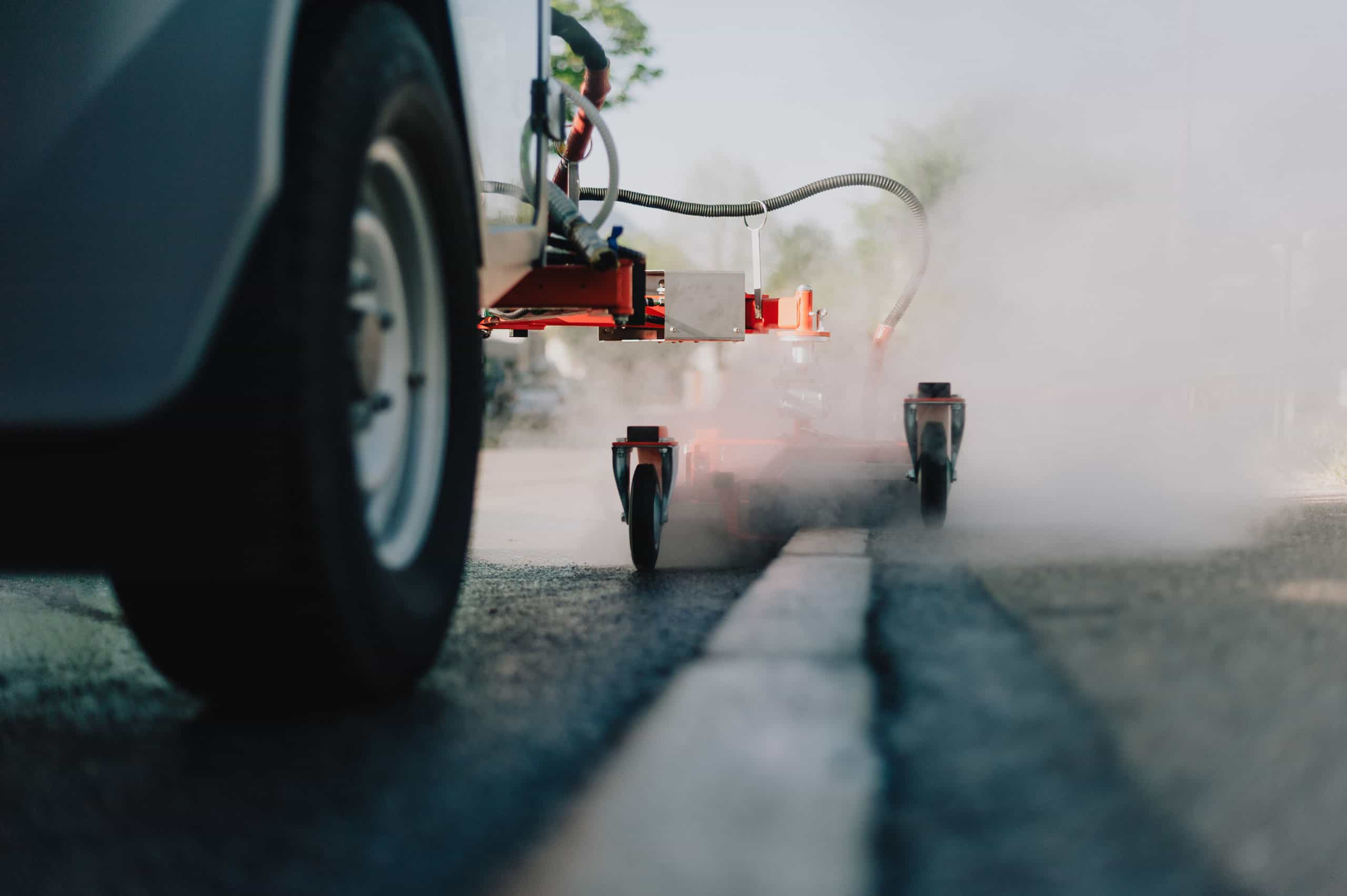 KOMEX M13 Weed remover for vehicle superstructures
The weed removal device KOMEX M13 is a universal solution for vehicle superstructures. Possible applications such as weed removal, high-pressure washing, chewing gum removal as well as watering, cleaning and disinfecting leave nothing to be desired. The system, which is adapted to the vehicle, is available with different tank sizes (800l as well as 1600l). For all other superstructures, individual or with common brands, please feel free to contact us at any time.
Dry weight:
approx. 470 kg
Dimensions:
L 191 cm / W 127 cm / H 101 cm
Suitable for
Many multifunctional equipment carriers, e.g. Hako, Holder, Schmidt Aebi, Multihog and electric vehicles
Request now
View flyer
Areas of applications & function
Communities / cities: for the service and maintenance of public facilities, parks, cemeteries, schools, playgrounds and sports fields, business areas, commercial properties, water protection zones, paths, forecourts of residential and public buildings, etc.
Control of invasive plant species such as Japanese knotweed
Cleaning of road signs, etc.
Advantages of KECKEX products
Environmentally friendly
Suitable for all surfaces
Simple operation
Versatile accessories
Targeted treatments
Low noise level
Low water consumption
Low fuel consumption
Low service and maintenance costs
Use in all weather conditions
Modular construction