RailEX – removing weeds from rails
Railway tracks need to be clean and weeds removed from rails to keep trains running safely and smoothly. As an alternative to the previously used glyphosate, which is now banned in Europe, we have developed a way to sustainably destroy weeds using hot water and steam. RailEX is a unique concept for thermal weed removal on railway tracks. The special unit is a worldwide innovation: it is pushed or pulled by a rail vehicle while the hot water and steam trigger a protein shock in the plants and roots, destroying the weeds as a result.
RailEX allows you to do other maintenance work at the same time or remove oil, grease, lubricants and even chewing gum from platforms. The hot steam tackles even the most stubborn dirt without relying on a single pesticide or chemical – for environmentally friendly and durable cleaning.
Book a consultation
Flyer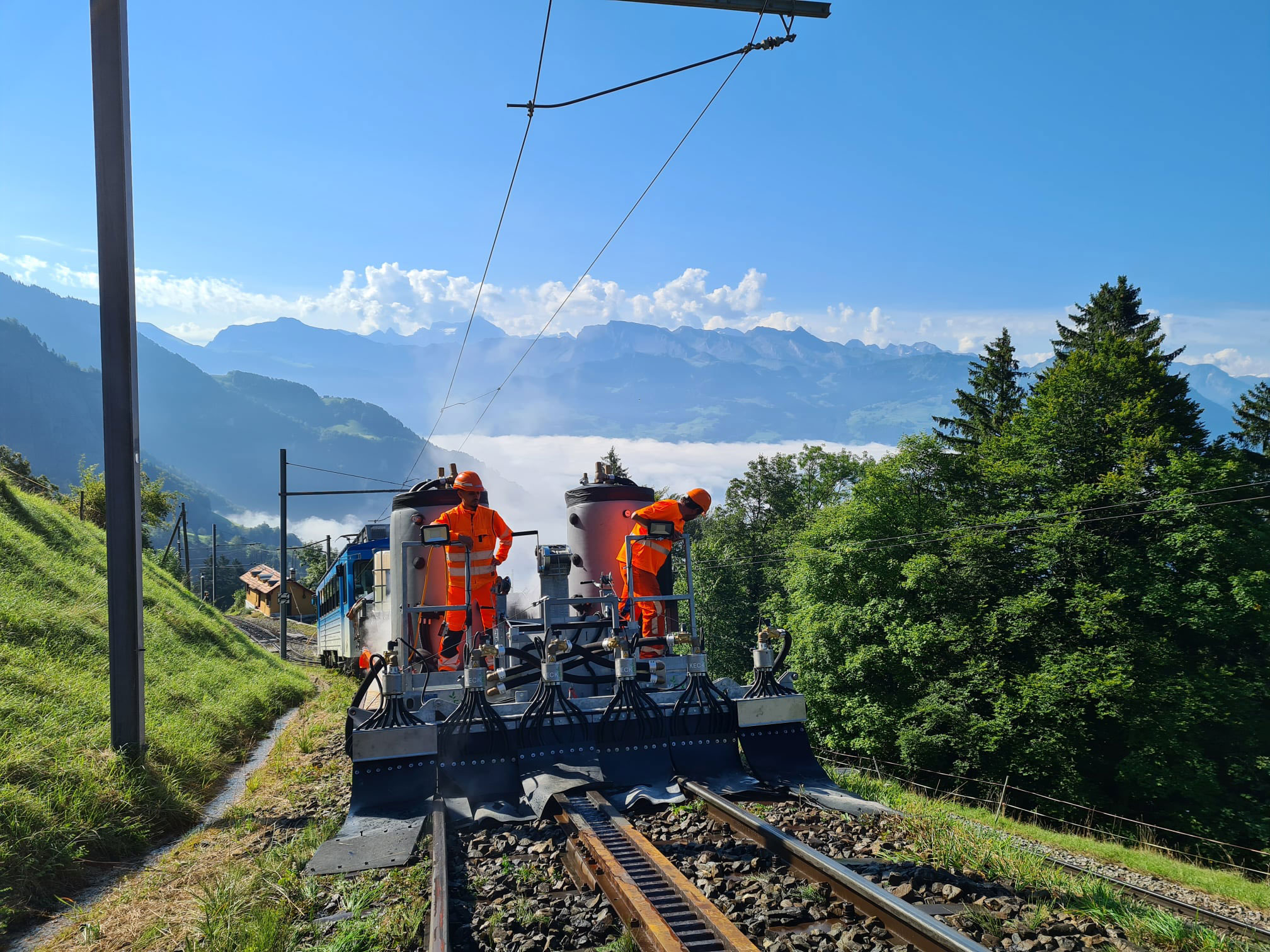 Greener and more effective weed

removal


Sustainably eliminate weeds on pavements, squares, roads and similar with thermal weed control.
Book a consultation
Other areas
The modular design offers a high degree of flexibility when it comes to equipment and can be individually adapted to the jobs you need to carry out in the municipality, city or community.
Read more
Municipalities, cities and companies are responsible for the important task of landscaping in public spaces. We equip you with the municipal equipment you require.
Read more